6/22/2011 – Announcing M Com Publishing!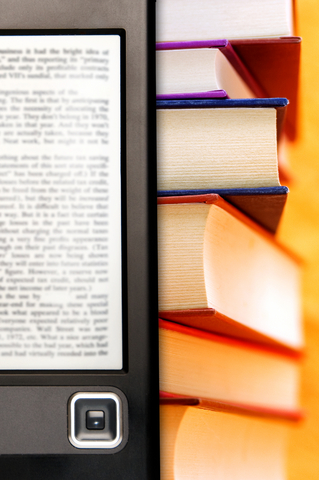 FOR IMMEDIATE RELEASE
June 22, 2011
Contact: Michele Smith
Mobile: 916.671.9617
LOCAL SACRAMENTO MARKETING & PR VETERAN LAUNCHES NEW COMPANY OFFERING INNOVATIVE APPROACHES TO BOOK PUBLISHING IN THE DIGITAL AGE
Successful business woman leaves her CEO post to establish publishing firm that heavily focuses on social media, public relations, and the integration of traditional and digital publishing.
Sacramento, Calif., June 22, 2011—Are you an author looking to get published and don't understand how to navigate the murky publishing waters?  With so many publishing models in the market it's easy for any author to get lost in the depths of information and a new firm in the Sacramento area is focused on educating the author on various options as well as specializing in the high tech. Twice-published businesswoman and founder of M Communications has recently launched her sister company M Com Publishing to help authors realize their dream of getting published and offer them options to maximize their exposure through social media, iPhone applications and author intensive public relations campaigns. M Com Publishing offers a full spectrum of promotional support opportunities for aspiring writers – whether to publish a manuscript for personal goals or to build an entire business around their book, M Com can make a writer's dreams a reality.  M Com Publishing is different from other publishing firms as our in house public relations campaigns focus on the author; from speaking engagements to workshop development, to national television appearances, M Com designs custom campaigns that fit the needs and aspirations of the writer. What's the bonus of M Com Publishing? The bonus is unprecedented royalties and a sassy team that takes customer service quite seriously.
"We have developed an innovative business model that focuses on high tech marketing options and targeted public relations campaigns," said Michele Smith, CEO of M Com Publishing. "It's not enough anymore to just write a book and think you are going to be the next Dean Koontz. We take on serious authors that realize they need to partner with us and market themselves. We back them up at every turn by focusing on marketing and public relations – both online and off. We specialize in public relations and our authors enjoy massive media coverage through our sister company M Communications. We are happy we started as a marketing firm and have the in-house experience to offer the whole marketing and publishing package to every one of our clients"
"From a financial standpoint, our royalties bury the competition," said Michele Smith, CEO of M Com Publishing. "Authors invest in  the options THEY want, and the return is 60 – 80% versus the 5-12% of traditional publishing. We are selective with what clients we take on and our goal is to continue to create a win-win for each and every author by publishing highly marketable and never-been-published before transcripts."
M Com Publishing offers both the publishing industry know-how and  the solid marketing background that provides authors with the tools, hand-holding, and advice to create a successful personal branding platform for each and every writer on the roster. M Com Publishing seeks out smart, feisty, fun projects from writers who are looking for sophisticated and sassy partners in making their publishing dreams a reality. M Com makes the impossible possible. The first books out of the M Com Publishing line include Cooking by Design a cooking and design series by local designer Lisa Smith of Julie Smith & Associates, as well as two eBooks – one mystery genre and one in the business category. M Com Publishing's first release is due to hit shelves by August.
About M Com Publishing
M COM offers a unique business model for authors, individuals and businesses interested in publishing with a focus on online and national media. M Com Publishing is a full service publishing model offering services ranging from brand development to publishing to comprehensive public relations campaigns. Our clients have received coverage in all national media including Rachael Ray, ABC national news, NBC national news, and countless national radio programs. M Com Publishing helps authors realize their dream whether it is simply to publish, or create a revenue generating business model around their books.  Our award-winning staff develops products to be proud of and uncompromised customer service. For more information, visit http://www.mcompublishing.com.