Welcome to M Com Publishing's books page! Check back often to view our rapidly growing catalog. If you are interested in joining our fast-growing list of authors, click here to view our submissions guidelines and submit a manuscript.
Note: Our eCommerce Shopping Cart Company went out of business. For any orders in the meantime while we upgrade please email: micheles@mcommunicationsinc.com or call: 916.365.2799. Thank you for your patience!
Featured Titles:
Coming Soon- Fall 2021! 
The Real War is Here – by Jeff Landay
Within the last 15 years from a day that will truly never be forgotten has awarded the author on  many different uphill battles to ensure that he wouldn't ever accept defeat. After waking up from his first coma no longer able to speak English the author then had  the ultimate battle with the government to learn how to converse. Before this fight was won, he worked on a single word every day to make some sense in conversations and the next battle was his assessed "level of disabilities" for retirement where it was so brutally offensively low for receiving benefits (10%,10%,30%) forcing  him to travel to the Pentagon to correct the large fault which was changed with 1 phone conversation upon his return. Jeff Landay was smart enough to purchase a home when the market in California was low, as well as  his own vehicle, has graduated with 2 different college degrees (general education, Social Behavior), and additionally was certified  as a personal trainer to mainly to help himself learn how he should lift as he did prior to  his war injuries at the gym, and possibly stay healthy. Jeff Landay has shared his story  both  in high school and college classes. He also has featured on ABC World News, several local California  news channels, and YouTube interviews., One story even shared his experience at the college his was attending. Last but not least, author Jeff Landay Is friends with a local country channel producers of a morning show who showed the ultimate  respect by giving him a concert.  Jeff Landay's story is nothing short of inspirational and motivating, and every reader will fully enjoy his personal story.
Pre-Sales Pricing:
$8.99 (eBook/electronic copy)
Click here to purchase.
$12.95 Soft Copy
Click here to purchase.
The Quarantine Cookbook – A Fun, How-To, Educational Cookbook for Kids and Adults of All Ages by Dylan Smith and Michele Smith
ow is the time more than ever, to not only teach life skills regarding how to cook, for both parents and kids in mind, but to have fun in the kitchen. And, the bonus is that you can cook at home while serving up restaurant quality entrees with ease. With amazing appetizers, lovable lunch items, delectable dinner entrees and more, the recipes are perfect for every palate and at the same time keeps your budget and what is available in stores in mind.  And, while cooking at home you are teaching your kiddo(s) and quite possibly yourself.
Not only will this cookbook create a fun activity for the whole family, but readers will learn about:
Recipes created for adults and children of all ages – fun future photo ops to follow
An essential life skill – learning how to cook with extra time at home, while teaching our children simple things such as measurements
Memorable appetizer, breakfast, lunch and dinner recipes
Yes, your family can still eat restaurant quality food without leaving the comfort of their own home. The Quarantine Cookbook is a learning tool, with recipes to include the Greatest Garlic Bread, Taco Tots, Chicken Stuffed Shells with a Tomato Cream Sauce, each recipe complete with vegetarian options, tips and tricks. All recipes are also rated by difficulty level, so as a parent you will know which recipes come with a warning label (i.e. Cake Pops may result in meltdowns). Enjoy and eat well!
$9.99 (eBook/electronic copy)
Click here to purchase.
$25.99 Soft Copy
Click here to purchase.
Intolerable Cruelty by Ashley Adams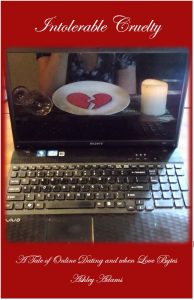 Intolerable Cruelty ­is without question a reason why any woman should never "swipe right." This is tale which will take readers down a perilous online dating path with lessons learned along the way, along with a significant amount of tears and a lot of laughter. Readers will marvel through a journey of not only a near-death experience, but the loss of a fantastic family, beautiful home and friends, while author Ashley Adam's life is systematically turned upside down piece-by-piece.
How does this story end? You will have to read this book to find that answer out for yourself, but at the end Intolerable Cruelty will make any reader want to question love itself and truly avoid a life of utter chaos. This is a true story about someone who not only met "Mr. Wrong," but got sucked into falling on a dangerous path which will leave readers utterly shocked.
Intolerable Cruelty is a must-read for those who find themselves needing help in an epic online dating situation, for anyone who wants tips to avoid the crazies out on the internet and lastly, an ongoing reminder to always give your single girlfriends a well-deserved hug.
$6.99 (eBook pre-sales)
Click here to purchase.
It's All About The DECA by Wayne Kurtz – Now Available! 
It's All About The DECA will take the endurance athlete junkie to understand this EXTREME endurance race that receives very little publicity and embraced by those who have achieved this amazing test of human endeavor.   In the multitude of checklists, toughest, most extreme endurance races and the world's toughest endurance challenges; the DECA is the hidden gem most often overlooked because of the grass roots core group of athletes that live for this "extreme" event.   There are no major sponsors and no media outlet in the world reports this race very different than the normal, everyday known race.
The DECA (The Greek word meaning the number 10) is the ultimate race to test mental and physical strength in the three specific triathlon disciplines: 24 miles of swimming, 1,120 miles of biking and 262 miles of running (10 ultra distance triathlons). Remember this is a race and not a self-guided journey.
According to the author, Wayne's DECA description in four words that describes the event and the athlete mindset characteristics are:
D – Discipline
E  – Endurance
C – Consistency
A – Attitude
This in-depth resource will take the reader "underground" through a journey to understand everything about this unique race for those who line up for the challenge.  The common theme of finishers in this book whose lives have changed (for both the good and bad) because of this event.  Wayne Kurtz along with the "family" of seasoned and exceptional DECA finishers will provide guidance on the following:
Race history and statistics, world records of both formats (Classic DECA or continuous event and 1 x10 format) illustrating finish rates
How to guarantee a finish and how to guarantee a DNF (Do Not Finish) and why specifically do athletes fail/finish
Sickness. Techniques for prevention and cures
Training plans (both formats) Classic and 1×10 DECA's and out of the box approaches to finish this grueling event
Training plans are adjusted for the time management skills of juggling daily life of work and family
Checklists of what to take to the race
Budget analysis and music playlists
Crewing tips. Super crew stories
The author's classic stories from behind the scenes while racing, including plenty of mistakes and learning lessons
Getting into the head of the DECA finisher with over 20 exceptional DECA athletes interviewed with specific ideas and
Mental Race strategies and learning how to do hundreds and hundreds of laps, while crossing the finish line again and again, and not stopping.
Typical course designs
Embracing suffering and fun simultaneously
Nutrition: Typical diets and race nutrition
The DECA finish line. No other race like it and why is it so unique
"Long-term results require long-term focus.  No emotion, No drama, No ego."  Coach Sommer
$14.95 (Soft Copy )
Click here to purchase.
$9.99 (eBook )
Click here to purchase.
Beyond The Iron by Wayne Kurtz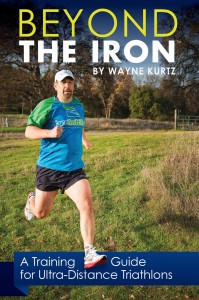 Get Ready to Take on the Ultimate Challenge. Beyond the Iron takes athletes interested in learning and training for Ultra-Distance Triathlons on a tour de force of the world of Ultra-Distance Triathlon endurance events. This in-depth guide provides a complete overview of what it takes to mentally, spiritually and physically prepare to cross the finish line; detail-by-detail descriptions of a proven training program; and most of all, insight and expertise given by author Wayne Kurtz. He is also a devoted and enthusiastic endurance athlete who over the years has participated in dozens of these events worldwide.
Reading the book will be like you have Kurtz right with you as your personal coach and trainer to provide endless encouragement, knowledge and guidance to ensure you learn the following: Race distances and specific circuit courses, Practical and applicable training tips, Detailed and in-depth daily training schedules, Insightful Twitch Tips to provide insider knowledge and expertise, and Mental training tips to prepare your mind and spirit to cross the finish line.
Beyond the Iron is the must-have guide to help prospective and current endurance athletes succeed at a sport guaranteed to test physical and mental limits.
$9.99 eBook 
Click here to purchase.
Stronger Than Iron by Wayne Kurtz and Stephan Zetterstrom
Imagine the unimaginable … athletes participating in an event where the distances were staggering: 72-miles swimming, 3,360-miles biking, and 786-miles running. So for those of you familiar with car stickers of the various running or triathlon distances on your automobiles such as 26.2, 140.6, etc. this decal would be 4,218 total miles! In 2013 the unimaginable became REAL! Development and organization of the Triple DECA took an unimaginable concept and made it imaginable. Representatives from The Guinness Book of Records attended the Triple DECA under the tagline: The longest race in endurance sports history. It would be an attempt to succeed at the most consecutive Iron triathlons ever in human history. This race would raise a question: What is the limit? The Triple DECA Iron held in Italy would push the limit far beyond what men (and one woman) had done before. Read about this incredible experience. Get to know the faces, personalities, and experiences of the men and women who accomplished such an amazing mental and physical feat. What were the challenges? What were the lessons? What compelled these men and women to push the limits of mental and physical endurance. This story will rivet and awe you as you discover what it takes to not only participate but FINISH a Triple DECA event a world-record breaking endurance race. The longest triathlon race in endurance sports history.
$9.99 eBook 
Click here to purchase.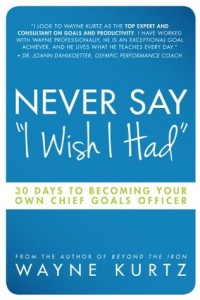 Never Say I Wish I Had by Wayne Kurtz
"IF YOUR FRIENDS AND FAMILY DON'T SAY THE WORDS 'NO WAY, YOU'RE CRAZY' ABOUT YOUR GOALS THEN YOU HAVE NOT MADE THEM BIG ENOUGH."
– Wayne Kurtz
Each New Year, we become a nation fixated on making resolutions. Did you know that 45 percent of Americans make New Year's resolutions? How many of that 45 percent do you suppose keep their resolutions? Ninety percent of that 45 percent will fail to keep their New Year's resolutions. Since resolutions are no more than goals, we can infer from this statistic that 90 percent of those people do not know how to achieve goals. As a group, we obviously lack the skills necessary to achieve our goals – and this is where the new book Never Say "I Wish I Had": 30 Days to Becoming Your Own
Chief Goals Officer can offer a solution. Readers interested in learning how to not only set but achieve every goal, whether big or small, every time will find Never Say "I Wish I Had" to be one of the most useful, hands-on tools available on the market. In this book, readers learn:
• Why goals are important
• How to create a goals "blueprint"
• Tips for effective time management and improved organizational skills
• How to use goal-setting tools
• Why "Goal Journaling" is important
• How others succeeded through case studies
Never Say "I Wish I Had" puts readers in charge of their goals achievement and guarantees that every reader who follows Wayne Kurtz's tried-and-true goals program will become their own Chief Goals Officer in 30 days. This insightful, personal and revelatory program reinforces what many readers know already about the value and importance of goal setting and then shows them how to make all of their goals a reality.
$9.99 eBook 
Click here to purchase.
Tales from Inside the Outhouse by Mamie Jean Calvert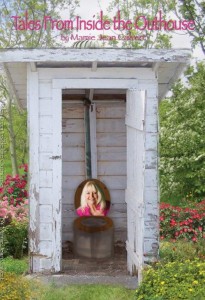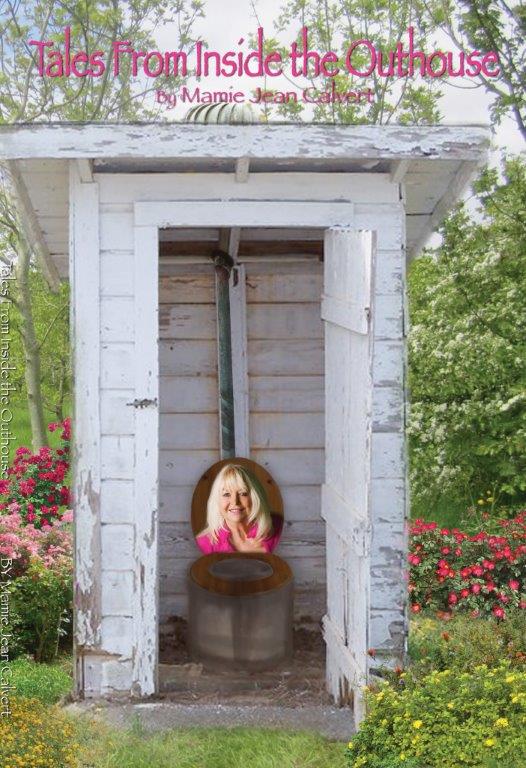 Tales from Inside the Outhouse is Mamie Jean Calvert's first book. Being raised in the hills and hollers of Kentucky made the writing easy. Mamie Jean hopes you enjoy this book as much as she enjoyed writing it. Just some fun tales; if you have ever used an outhouse you will get the feel …and smell. Always remember: Laughter is the best medicine you can buy.
$3.99 eBook 
Click here to purchase.
$9.95 soft cover 
Click here to purchase.
Buck and Miss Penny's Day at the Beach by Nina Aarthun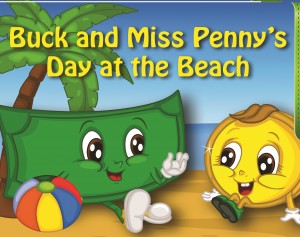 Buck and Miss Penny is the tale of a dollar bill and a penny. They are two friends who live together in a piggybank and who sets out for adventures in the world around.
One morning the sun is shining and they decide to visit the nearby beach. Miss Penny is tough for a small coin, but Buck is a bit more nervous. Once outside they meet more friends before Buck has to overcome some of his fears.  The book conveys an important message: that it's natural to be scared when trying new things but we mustn't let that stand in our way. Since most children's financial habits are formed at a very young age it is important to teach them about money. Buck and Miss Penny conveys the world from money's perspective which makes it quite unique. The book is both fun and educational and maybe it can lay the foundation for an abundant attitude towards money. 
$9.13 Soft copy
Click here to purchase.
Late Bird by Jason Kraus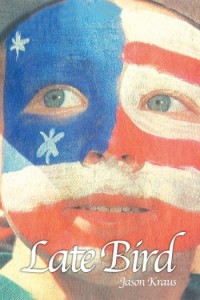 In Pursuit of the American Dream!
FROM AN EARLY AGE FALCON SANE WANTED TO BE PRESIDENT. When asked why, he answered, "So I can help people."
During a period of political and social unrest in the U.S., tender-hearted Falcon travels through youth into adulthood crossing the paths of love, corruption, and power, in search of the American dream—freedom. Despite incredible odds, he never gives up, never gives in, and never loses sight of who he is.
His quests carry him to the wilderness of the Idaho mountains, into the belly of a foul profiteering county jail, clamped in the jaws of an unethical corporation, and ultimately to a long-desired romance. As a successful businessman, and with an incredible woman at his side, Falcon turns his passion toward fixing the corruption of his beloved America and runs for president.
His message is clear: United, we can make a difference.
$19.95 soft copy
Click here to purchase.
$9.99 eBook
Click here to purchase.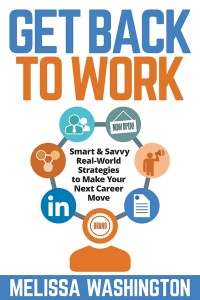 Job hunting: a phrase that might conjure up bleak images of firing off resumes into a void , only to have to wait, and wait, and wait blindly for a catch . . . Well, it's time to step into today's smart and savvy real-world strategies to make your next career move! In this cutting-edge guide, recruiting, career and social media expert Melissa Washington kicks the myth of the "dreaded job hunt" to the curb, and shares the most effective current-day methods that put the unemployed back into the driver's seat.Get Back to Work is a no-frills book designed with practical, straightforward, and innovative tips to keep you ahead of the pack
Learn how to effectively use social media to set yourself apart from the crowd.
Leverage your existing network and how to build a stronger network
Find out how to tap into commonly overlooked employment outlets to get a leg up on the competition.
Whether you're a fresh college graduate, a military veteran, transitioning back into the workforce, or just someone, like so many, who is between jobs, this book lays out the essentials candidly and in a simple, step-by-step fashion to help you maximize your shot at securing your ideal position. Now it's all about getting you back to work!
BONUS!- LinkedIn Checklist, Looking for Work Checklist, Job and Networking Resource list, Veteran Resource list
$13.99
Click here to purchase.
eBook Now Available!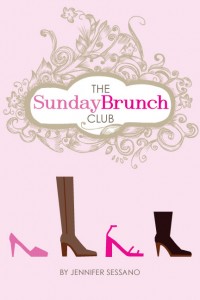 The Sunday Brunch Club is the story of four college friends from SUNY Oswego who are now in their twenties and live in New York. What seems like the perfect life on the outside for all of them isn't so true. Sadie, who thought her engagement would be absolute bliss is doing anything and everything but picking a wedding date, and wondering if happily ever after only exists in Disney Movies. Lindsey, a middle school teacher in the South Bronx by day and a bartender at night can't think of her life getting anymore crazy. That is until she reads an article in the New York Post informing her that her married boyfriend is in jail. Courtney, who works in advertising is loving her job and her life all that changes when her boyfriend who is currently living in Chicago decides to move back to New York. Courtney's perfect little world doesn´t seems to be so perfect anymore. Alison, is a single girl living in the North Bronx because she couldn't afford any other borough and is drowning in debt. All the while going on one horrible date after the next and from the looks of things doesn't think New York is going to be where she is going to find Mr. Right or Mr. Anybody. These four friends meet almost every Sunday for Brunch to give each other advice and support, and come to the realization that the grass isn't always greener on the other side it just looks nicer.
$9.99 eBook – NOW AVAILABLE
Click here to purchase
$1 of every book sold will be donated to the American Heart Association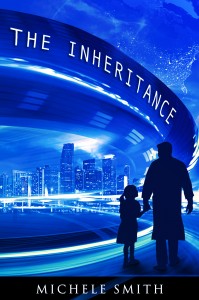 The Inheritance by Michele Smith, Story by Ganesh Sundaram
Imagine a world where intelligence is inherited and you can begin life a step ahead of everyone else.
Dr. Alberich, a world-renowned neuroscientist and genius in his own time finds "The Inheritance Project". The experiment successfully allows reprints to inherit knowledge of another human being for the purpose of combatting disease and discovering new possibilities. Unfortunately, despite the proven success, Dr. Alberich faces road blocks from a high level of the government and decides to take matters into his own hands.
Will his experiment ever come out in the open?
$4.99
eBook
Click here to purchase.
Inspired Soul – A Body on the Move by Aaron Hutchinson
In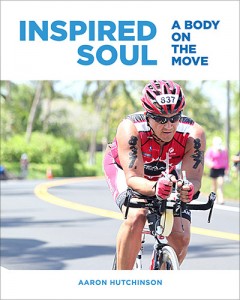 spired Soul – A Body on the Move takes readers through a spiritual journey, from overcoming life's adverse challenges, to becoming an USAT Certified Race Director & 4 Time Ironman Finisher. The story of Aaron Hutchinson will not only motivate and inspire, but Inspired Soul –A Body on the Move is also a comprehensive review guide to train for marathons, triathlons, Ironman races and more. The book is a unique, never been done before how-to book that includes helpful tips to train, survive the different race formats, what to expect on race day and is an overall resource for health and wellness. As an excellent resource for first-time triathletes and tips for the seasoned athlete, Inspired Soul – A Body on the Move is guaranteed to motivate and take you into your next level of health and fitness, no matter where you are starting from. Everybody has a day one. When will be yours? Click here to watch the video!
$12.99
eBook
Click here to purchase.
Exersexology by Monique Hollowell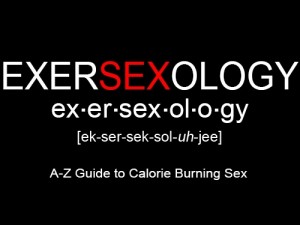 Ever wanted to know how many calories you burned during sex?
EXERSEXOLOGY ™ is your A‐Z guide of creative, erotic positions to have fun and burn calories too! All 26 sexisodes (chapters of sex positions) give you a different thrill and feel. Enjoy the variety of new erotic combinations, which can give you a calorie burn of up to 303kcals from one sexisode!
B– Bootcamp Welcome to your hardcore sex obstacle course of tricky positions. Bootcamp is full of angles oppositions, fun and laughter. This is your ultimate workout full of sweat, sound and humpin' around!
D‐Ditto Admire the mirror image of your partner by performing the same position son each other. Explore your mutual power to bend, stretch and thrust the body.
G‐Gravity Get sexified right side up and upside down by defying the earth's gravitations pull. Demonstrate your strength and explore the power of pleasing each other from all angles.
R‐Rubberband This sexisode will text your flexibility and balance. Both partners will stretch and be stretched in 12 amazing positions. The sexisode will loosen and relax those tight muscles of the legs, hips, back and neck. It's such a please to be stretched and have an orgasm too!
$14.95 soft cover

Purchase here.
$3.99 eBook (New!) purchase here.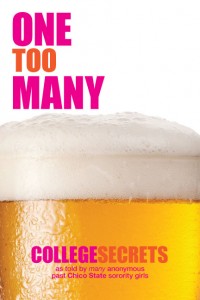 Shh. It's a secret. Or, is it? Many people have been in the unfortunate situation where they have had "One Too Many" and most live to tell the tale (with water and aspirin of course). This book paints a different picture however. Take 9 former Chico State sorority girls from what was the number one party school at one point, who really dish it out and you have a funny, raunchy, enlightening and nostalgic book for those who have walked the walk. The added bonus is a learning experience for those just entering into the college years. You will laugh as you read about everything from why not to date a fraternity boy to why strippers in Catholic swimming pools after hours is a bad idea, to the infamous "Italian Wedding" fraternity – sorority social. Enjoy these tales, share with others and be prepared from more to come.
$12.99
ebook price only.
Purchase here.
NOW AVAILABLE!

What's Your Favorite Flavor of Ice Cream? by Lara Sansen
Are you looking for a safe, healthy, and fun relationship? Are you trying to improve intimacy – both emotional and physical – within your relationship?  Do you know how to spot the most destructive "red flags" that signal trouble ahead? In What's Your Favorite Flavor of Ice Cream? life coach Lara Sansen doesn't just hand you a stock answer – she shares some of the best questions you can ask to find your own solutions. She has worked with hundreds of clients, dealing with a variety of roadblocks to their own happiness, including stress, doubt, trust issues, trauma, abuse, violence, and shyness. In her research, she has found that there are compelling similarities between the personalities of people an their "favorite flavor of ice creams." This has inspired her to create understanding, a virtual analogy of ice-cream "flavors," that is unique to each person's personality. Here, she invites you to see which of those tantalizing flavor will taste the best on your tongue. This self-help guide is designed to inspire productive communication and conversation to enhance your life. At the end of each fun-filled chapter, Sansen offers a list of provocative questions. You can use to better relate to those around you, when your know their "Favorite Flavor of ice cream". Boredom in the bedroom does not have to be a lifelong affliction. Ask, and you can receive a better love life.
$24.95
Purchase here.
One Caring and Courageous Choice at a Time by Dee DiGioia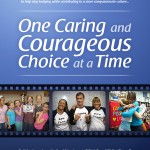 As a speech -language therapist I saw too many of my students being negatively impacted as targets of bullying, and too many students standing by not knowing what to do in the elementary school where I taught. I have a dream that family by family, classroom by classroom, that we can help awaken the hearts and minds of children to discover the power within each one of us to stand up to bullying, while contributing to a more compassionate culture, one caring and courageous choice at a time.  The story "Which Team Will You Choose?"  (DVD included with the Guidebook) gives us a window to see what it's like to be bullied, but more importantly opens the door to look within our hearts and minds to consider the choices we are making in our every day relationships with others. The Guidebook supplement "One Caring and Courageous Choice at a Time" was created to provide teachable points from the movie and can be an invaluable resource for parents, grand-parents, day-care providers, teachers, administrators, counselors, coaches, and so many other adults who work with children when they recognize the value in having regular discussions with children on emotional and physical safety life-skills based on research combining the best of what others are doing effectively to help break the cycle of bullying and abuse. The Guidebook is a great complement to any existing bullying prevention program in schools or a spark to get one going. The movie and guidebook help each of us feel that there are things within our control to help break the cycle of bullying to feel safer and happier in our homes, schools, and communities.
Dee DiGioia, founder Caring and Courageous Kids               www.CaringandCourageousKids.com
$29.95
Purchase here.
A Guide for Family and Friends of  Someone Living in Domestic Violence (e-Book)

From a Survivor's Perspective by Susan Hamlin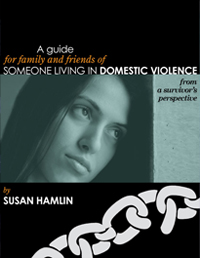 The Hamlin story has been the subject of ABC Primetime, 'The Outsiders' and Discovery ID, 'Dangerous Persuasions'.  It was dubbed the 'Hamlin Torture Trial' by local news media.  This is not their story, but instead offers insight for family and friends who are standing by, worrying and waiting helplessly.  It gives a glimpse into the thought processes of a victim living in domestic violence, and also what those on the outside can safely do to help. Click here to watch the Discovery Channel video. The author is donating a portion of the proceeds to the Center for Violence Free Relationships.
$9.99
Purchase here.
NEW RELEASE!
LHT Revolution – Leaner Healthier Teens by Cynthia Besson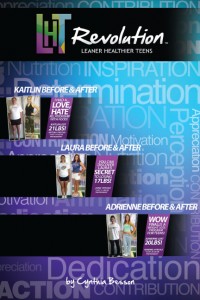 Leaner Healthier Teen Revolution is a nutrition education weight loss program for teens and tweens ages eleven to nineteen. Originally founded in 2006, the LHT program has been a tremendous success as demonstrated by graduates who have kept their weight off for several years.
The program aims to reach today's youth on THEIR terms by offering a fully integrated system made up of the following components: book, website, social media (Twitter, Facebook, and YouTube), interactive real-time and online classes, webinars, and one-on-one coaching.
The LHT book is designed to be an integrated part of multi-media classes taught by certified LHT coaches, but can also be followed independently at home, with the support of the LHT online community. Lessons are taught in a fun, accessible way that appeals to teenagers, and is based on healthy food exchanges using USDA food pyramid and Myplate guides.
We do not put kids on a diet, we help educate and empower them to make better choices and the by-product of doing so happens to be weight loss, improved health and better self-esteem!
$14.95
OUT OF STOCK.

NEW RELEASE!
Feed Your Pet to Avoid the Vet by Dr. Greg Martinez (E-Book) 
Feed You Pet to Avoid the Vet, by Greg Martinez DVM, is an introductory look at slow cooking
and pet nutrition, and teaches you how to easily and economically prepare food for your dog
or cat. You won't have to worry and wonder about what's in your furry friend's food anymore.
You'll know, because you made it!
Dr. Greg has been cooking for his pets for years, and has seen first-hand the difference it has
made in the overall health of his pets and in the health of his patients.
If your pet is obese, diabetic or has flaky skin, ear infections, itchy skin, stomach problems,
chronic diarrhea, seizures, bladder problems (constant infections or stones), consider a moist,
hypoallergenic, healthful, whole food, homemade diet. It's cheaper than medications, testing,
and most commercial diets!
Dr. Greg will show you how fast, easy, and inexpensive home-cooking for your pet can be.
Greg Martinez, DVM has been a veterinarian for over 30 years. After he saw the effects of
better nutrition on his own pets and on his patients, he started advising his clients to feed their
pets differently.
$14.99
Purchase here.
PR YOU – The Essential Do-It-Yourself Guide to Public Relations by Michele Smith and Becky Vieira

PR You! The Essential Do-It-Yourself Guide to Public Relations  is the ultimate resource for creating, executing and sustaining your own public relations campaign.
PR You! breaks down the basic principles and practices of public relations. What it is, how it is done, and, most importantly, how it can be implemented by YOU… without hiring experts. From writing press materials, to media relations, to utilizing Facebook and Twitter to promote your business, the book explains each area of practice within public relations and provides simple how-tos, helping you to secure media coverage and build your brand.
Unlike text books full of nonsensical jargon, PR You! takes a straightforward approach to the practice of PR, and is coupled with a workbook, checklists and handy how-to guides you can use to implement your own PR campaign.  What many PR agencies or publicists won't tell you is that while everyone and everything can benefit from good PR, small organizations or start-ups don't always need to hire an expert, and can actually create and sustain their very own PR program. Until you are ready to bring on the pros (and this book will explain exactly when that is), save some money and do the PR yourself.  Between then and now, why not save a lot of money without compromising one of the most crucial aspects of marketing, and successfully launch your own PR campaign? This book will teach you how!
$14.95
Now Available! Purchase here.
$9.99 eBook Purchase here.
For more information on the upcoming parties for the above books please contact: info@mcompublishing.com
The Rightful Heirs by Tom Schuyler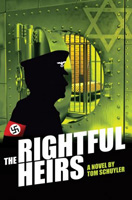 The past and present intersect in this captivating fortune hunt to recover the inheritance of six Italian-Jewish industrialists thought lost in World War II. Imagine these families caught in a web of impending war and atrocities, trying to stay alive and protect their combined fortune of $4.5 million in cash, gold, securities and bonds. Imagine that great fortune stashed away in 24 Swiss bank accounts for nearly 70 years. What would it be worth today?
The Rightful Heirs will keep readers riveted from beginning to end in this worldwide treasure hunt to recover and unlock the security to a vast, unclaimed fortune.
$4.99 – soft copy            
$2.99 eBook
We're offering this title in both hard copy and eBook.
SMASH: A Smart Girl's Guide to Practical Marketing and Public Relations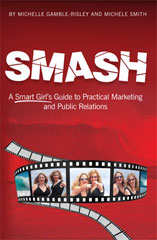 The good are not marketers but know they need marketing. They rely on an expert and ask the right questions like: "Who does that publication reach?" And, "How will that turn into profit for my business?"
Without a marketing plan, you will get lost like one of those folks who jump into their cars without a GPS (or if you have a GPS — argue with it) or map.
This book will enlighten and make you laugh the whole way through, while you can take away some practical marketing tips and tricks (and yes) concepts and apply them to your business model.
Free with any purchase above.