Michele Smith, CEO
M Com Publishing is led by publicist extraordinaire and marketing whiz, Michele Smith. Michele founded MCP after years of public relations success serving creative writers and entrepreneurs as CEO of M Communications, and co-founder of 3L Publishing. In 2010, Michele left her post at 3L to found M Com Publishing and pursue her personal passion for promoting non-fiction books that delight, inspire, and educate the reader. Michele is an award-winning marketing professional with years of marketing experience in diverse markets. As an author and seasoned publicist, she has appeared on Rachael Ray, ABC National News, Success Magazine and many national radio programs. With contacts at every national broadcast and print media outlet, Michele's clients have enjoyed media coverage in regional and national markets. Michele is also CEO of M Com Publishing's sister company, M Communications.
MCP also works with an extensive network of extremely skilled and experienced designers, web programmers, and project managers that will help you keep your project on-track.
Lorraine Beausheur, Publicist and Account Manager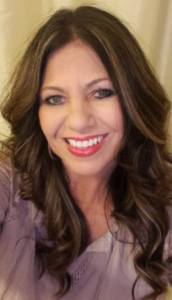 With over 10 years in public relations experience, Lorraine Beausheur has worked with corporate marketing and advertising agencies, with targeted experience in the entertainment, real estate, law, sports, hospitality, and lifestyle media industries. Her clients have been featured on CNN, FOX National news, Tamron Hall, and many others. She additionally specializes in social media management for multiple sites and professionally cross promotes media coverage on multiple platforms.