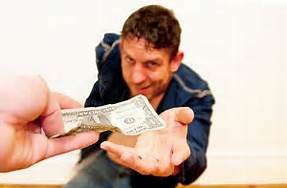 If you are not a TSA agent don't act like one. A ton of people on my flight were headed down to this bad boy and most people in line at Southwest were glued to their phones. When we were boarding, the TSA agent happened to leave and this guy literally checked himself in. He literally scanned his boarding pass and walked down the jet way. The gal behind me asks if I just saw that and we both started cracking up. When our group boarded we were still laughing and the guy gets kicked off the plane, storms past us and is pissed off. Being the mature adults that we were, we started laughing even harder to a point the captain asked if we were going to be trouble on the plane. My point? Don't do this, you may miss your conference.
Don't miss personal with business. Now, I brilliantly packed all of the books and supplies for my table in my suitcase along with my personal items. First of all this was stupid, because Southwest charges $70 for heavy bags. Second, when you have visitors to your tradeshow booth, you definitely do not want them to open up one of your books and find a tampon in it. I really wish I was joking. After wanting to die of embarrassment and crawl under the table, I think I told the guy it was extra $$$. He did end up buying 3 books and Al and I laughed about this for the remainder of the day. Note to self: pack a separate suitcase or ship you stuff.
Don't rent your car from unknown car rental agencies. Here is the deal. If you haven't heard of it, it either a. doesn't exist, or b. is not on the property. It is not a good sign when you go to the information booth and they do not even recognize the company. Luckily, I eventually found it, but finding the drop off location was an entirely different problem. The car was left in the LAX parking lot. Oh, and don't fly into LAX for that matter either.