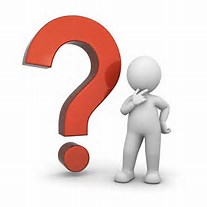 Can I have all of your contacts at the Today Show? I received an email this week from a referral (who originally tried to obtain my contact list, FYI) who sent me a long email about how she heard I was a publicist for the Today Show (new information to me), detailed why she should be on the show, and why I should give her all of my media information. Well, I very politely responded (after a good snicker session and Facebook posting) that I was not a publicist for the Today Show, and I do not share my contact list; however, she could hire me for PR. Well, the response was … I do not have a golden ticket, but I am in search of one. Really. Here is the dealio M-Dashers, publicists are not going to share their media lists … even if you hire them. I was laughing even further when my PR cohort down in LA responded to my post and said that one of her clients demanded her list after two months of service, claiming she paid for it. My friend's response? Direct quote: "If you want to pay me for the last 12 years at ACME PR Agency I will happily send it to you. " Just another FYI, most publicists pay for a list and then build relationships on top of it. How would you feel if your email address and cell phone was suddenly given away to the masses. Not cool and a stupid question.
I have the best business idea in the world, but I don't have any funding. Will your company fund me? Last time I checked we were not Bank of America. Did you seriously just ask that? On a conference call no less where you spent 20 minutes trying to talk me into it. This after I repeatedly have said, "No, thank you. " I am always open to look at new business ventures, but no from the beginning means no.
I do not have any money and cannot hire you, but will you spend an hour on a conference call with me so I can pick your brain and take some of your ideas and implement them? Do you know what the answer to this question is M-Dashers? No. And did you really just blatantly tell me that you want to 1. Waste my time, 2. Be a timesuck and 3. Steal ideas. And, you just verbalized this? Here is what happens after I politely decline. I forward your email to a fellow PR person and we have a good laugh.  You will also end up as newsletter, blog or radio show material.
For more funnies, sign up for the M-Dash newsletter here.