Whether you are an author or a business owner, you alr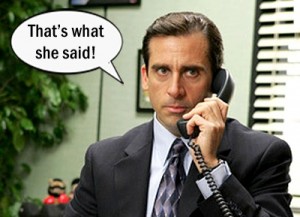 eady know that networking is important. What most authors and business owners should know is that they need to follow-up with their prospective clients and fans. The sad thing is that many people do not follow-up at all and many in cases do the following mistakes below when following up. Please do not do any of the following and the responses you could potentially receive should turn up just fine.
Dear "?."  Every now and then we receive an automated email with the salutation dear "?." If you do not know how you use this particular function on your email database or newsletter generation system, we highly recommend you do not use it. The use of the automated form is particularly amusing when someone is trying to sell you something. Most people generally do not purchase things from people who address them as a "?." On the flip side, we do understand these programs have a mind of their own and tend to tweak out at times.
What's my name? Ok. Here is the deal: people tend to mess this up (incorrectly spelling someone's name due to lack of keeping attention) more often than not, and completely ignore spelling in general (which is more irritating when you are a writer
).  Again, bad follow-up behavior here for example is that when you want someone's help for a business connection or promoting the event. They will most likely ignore you. Always take time to double-check, because if you get it wrong, the recipient will most likely be staring at the misspelling and not at the content of your message.