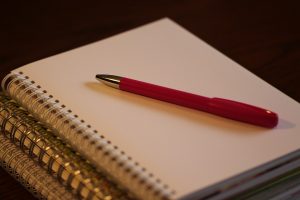 At M Com Publishing we love to write and love to write strategic press releases that gain media attention (Yes, we write these for our authors too, but wanted to share the most current one). A couple of tips:
If you are not a writer or publicist, you might want to hire someone for help. This is strategic writing and of course, you are going to want to put this in proper format (See example below). If you want to tackle this on your own, use spell check, read through line by line and do not put it in first person
Every press release should have a call to action (2-3) and a boiler statement at the bottom. A boiler statement is a description about the project/company/personal bio, with a link to your website. Also, if you have upcoming events or special sales, please include these links in the body as well.
And, last – an example for you. Happy writing! If you have questions, please contact us at info@mcompublishing.com. We can also "fix" a release if needed as well.
FOR IMMEDIATE RELEASE                   Contact: Michele Smith
Tel: 209.283.0608
E-mail: michele@mcommunicationsinc.com www.mcommunicationsinc.com   
NEW BOTANICAL COMPANY SETS A HIGH BAR FOR THE ORGANIC STANDARD
Naturevibe provides the highest standard for organic products while still offering competitive prices
Rahway New Jersey, January 17, 2018- Naturevibe Botanicals is one of the most exciting and innovative brands to enter the market of highly pure and organic products that have become a daily necessity for so many of us.  From botanical extracts to spices to essential oils, Naturevibe focuses on integrity and purity of everything it produces. The company takes many additional steps to insure quality, while still producing one of the most competitively priced product lines in the market today. What makes Naturevibe different then many others in this field is that they take a sourced-based approach. The bar is set high for the raw materials that go into each and every product Naturevibe produces. The company works only with farmers who are totally committed to organic and in some cases fully biodynamic farming. If there is an interest in a particular product, and they cannot find the right farmers to work with, the product simply will not be produced.
"Well-being is the crux of our brand. We sell only what we use and as a result only manufacture and supply products, which we know our customers can trust without an iota of doubt about the quality," said Rishabh Chokhani, CEO and Founder, Naturevibe. "It is heartbreaking at times when someone on our team comes up with a great idea, but we simply cannot produce it, because we cannot find a source that meets our standards."
On the other hand, when Naturevibe finds a great opportunity they take it. Due to this strategy, the Naturevibe line of products has expanded tremendously. Naturevibe's products include superfoods, essential oils, botanical extracts, spices, bulk teas, and holistic capsules. The company offers bulk purchases for their organic products, and even the opportunity to become a retailer. Popular products also include the Naturevibe line of superfoods, spices, essential oils, herbal raw powders, capsules, bulk teas, and much more! In the near future, Naturevibe customers can expect aromatherapy products as well.
"We began with a very narrow focus that expanded as organic farming proliferated," said Rishabh Chokhani, CEO and Founder, Naturevibe. "It was a slow process and it was worth it.  Part of our core mission is to be able to guarantee that all of our products are gluten-free, contain no preservatives, have no artificial chemicals, and are privy to ingredients which are only found occurring naturally in nature and we can stand by that."
About Naturevibe
We, at Naturevibe, aim to provide the highest quality of organic products worldwide, thereby encouraging people to choose a healthy, nutritious, chemical-free lifestyle. We offer a wide range of products which not only add flavour to your food, but also boast of tremendous medicinal properties which prevent and treat innumerable diseases.
Our inherent belief is to only manufacture and supply products which we, ourselves are ready to consume without an iota of doubt about its quality. For more information, to become a retailer or shop, please visit: www.naturevibe.com or email us at info@naturevibe.com.