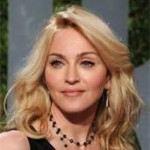 The quick and the easy.  There are a couple of newsletters that I subscribe to for media leads, meaning media reporters requesting specific stories. This is awesome, because you are not pitching a publication or any other media outlet blind for starters.  There are several good ones out there. Just avoid the ones that pitch you to come to their PR seminars (Hello people … I speak at those things!). Anyway, and back on topic, the quickest way to do your own PR is sign up for HARO (Help A Reporter Out) and respond to inquiries. Stay on topic and only respond to inquiries if that are a direct fit for you. If you reply to stuff you aren't right for, you are not going to only piss of the editor, you will be forever banned from that publication and kicked of the mailing list. I'm not kidding.
Yes, you need a media list. Now, most individuals as well small PR companies cannot afford a system like Vocus (i.e., the mac daddy of all PR databases – you can pull up every contact and every media outlet in the United States and internationally. P.S. please feel free to forward this email to Vocus and tell them to give me a discount next year for this free plug. Thanks.) As an alternative, you can purchase a list (it has a shelf life of 6 months – and eventually all contact info will be bad – reporters seem to job hop a lot.). I recommend Mondo Times – they are reasonable and great if you want to do regional media especially. I purchased a book editor list a year ago (pre-Vocus) and was very happy with it. You can also use Mondo to build your own media list. I don't recommend this unless you are vampire and do not need to sleep. Hint, hint: very time consuming.
The art of the pitch. Yes, there is an art – you need to communicate: a. why your product/service is da-bomb and why it is better than everything else and oh, and here's a biggy: "newsworthy". Newsworthy means not only new, but something that is relevant to being talked about in media. If you send in a press release, it needs to be in the correct format, relevant to the appropriate reporter, have a killer heading, and a subject line in your email that will get you noticed, or it won't even be opened. I know you may think your news is the greatest thing since sliced bread, but what is more important is that the reporter thinks it is the greatest thing since sliced bread. If they do, voila! Media coverage.
And as one final and very important lesson: Don't spam anyone EVER. Especially media. With all of the tactics listed above, it can be really tempting to just keep hammering your ideas at the media, but you have to respect that their job is extremely difficult. Everyone thinks their news is the most important news, and if you p*ss off a reporter, you could experience the worst case scenario: They cover you negatively for your bad behavior.