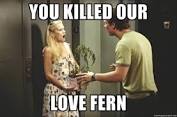 "This is never going to be on CNN. Michele helped with the presentation." OK. I have a warped sense of humor and made the PowerPoint funny. Still laughing.
Me via text: "Have fun in L.A." Phone call from a client who is going to Los Angeles: "Have fun with Larry's A$$?" Still dying over this one – I would never say that to a client. Um, S.F., L.A. …. I should work on speaking with less acronyms and abbreviations.
Client to my colleague: "Michele is excited about promoting death!" One of my new clients deals with sibling survivor coaching. I am not promoting, Satan, the Devil, etc.
Client: "Are you taking this phone call by the pool right now?" Me: "No, the waterfall is running, and I would not like you to think I was in the shower or in the bathroom. That would be unprofessional." Client: "I also would not want hearing you shout more salt on my glass."
Client who got fired: "I am too good for local television." Zero television experience. Do not even get me started on this one.
Colleague: "Do you know XYZ producer at Oprah?" Me: "Do you know she has her "OWN" network now?" Would love to say what I really wanted to say here. Every publicist in the country did a hallelujah when she left prime time day time television.
Client: "What are my chances of getting on FOX?" Me: "Very good. What are you doing today at 3 p.m.?" That was a super fun day – love making those calls.
Bait and switch maneuver: "This call is actually to discuss your website." Me: "Really?" Let's just say there is a SEO company out of Florida I will never work with. Bait and switch = not cool.
Client from another PR Colleague: "Can you please get this article off the internet as soon as possible?" PR Peep: "Yes, I will get right on that." This one has happened to me before. I had a web company call me to change the date on 37 media posts. Um. Yeah. It doesn't work like that.